Investigating Windows Defender
02/12/2022 Friday
Microsoft Defender Antivirus (formerly known as Windows Defender) is a built-in antivirus software from Microsoft Windows. It was first released for Windows XP with limited capabilities but, it evolved ever since to a full antivirus software offering services such as real-time protection, browser integration, and application guard.
Digital Forensics Value of Windows Defender
Windows in all its versions is the most used operating system around the world for both commercial and personal use. Windows has hundreds of built-in tools including Microsoft Defender; which makes it one of the most used antivirus software. Having information about the course of events and the threats detected on a system can be of great aid during forensic investigation.

Location of Windows Defender Artifacts
Windows Defender artifacts are found at the following location :
%systempartititon%\ProgramData\Microsoft\Windows Defender\Scans\History\Service\DetectionHistory





Analyzing Windows Defender Artifacts with ArtiFast
This section will discuss how to use ArtiFast to extract Windows Defender from Windows and what kind of digital forensics insight we can gain from the artifacts

After you have created your case and added evidence for the investigation, at the Artifact Selection phase, you can select Windows Defender: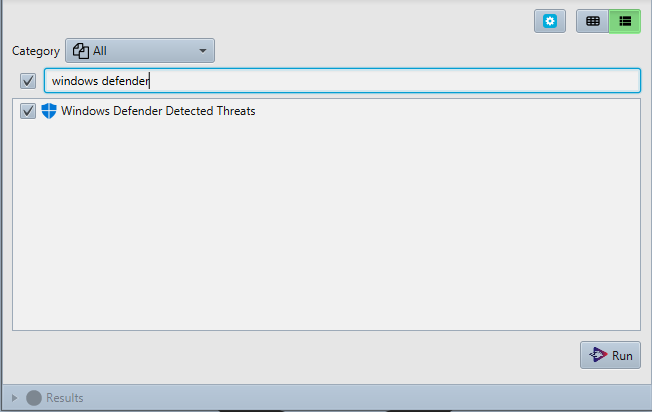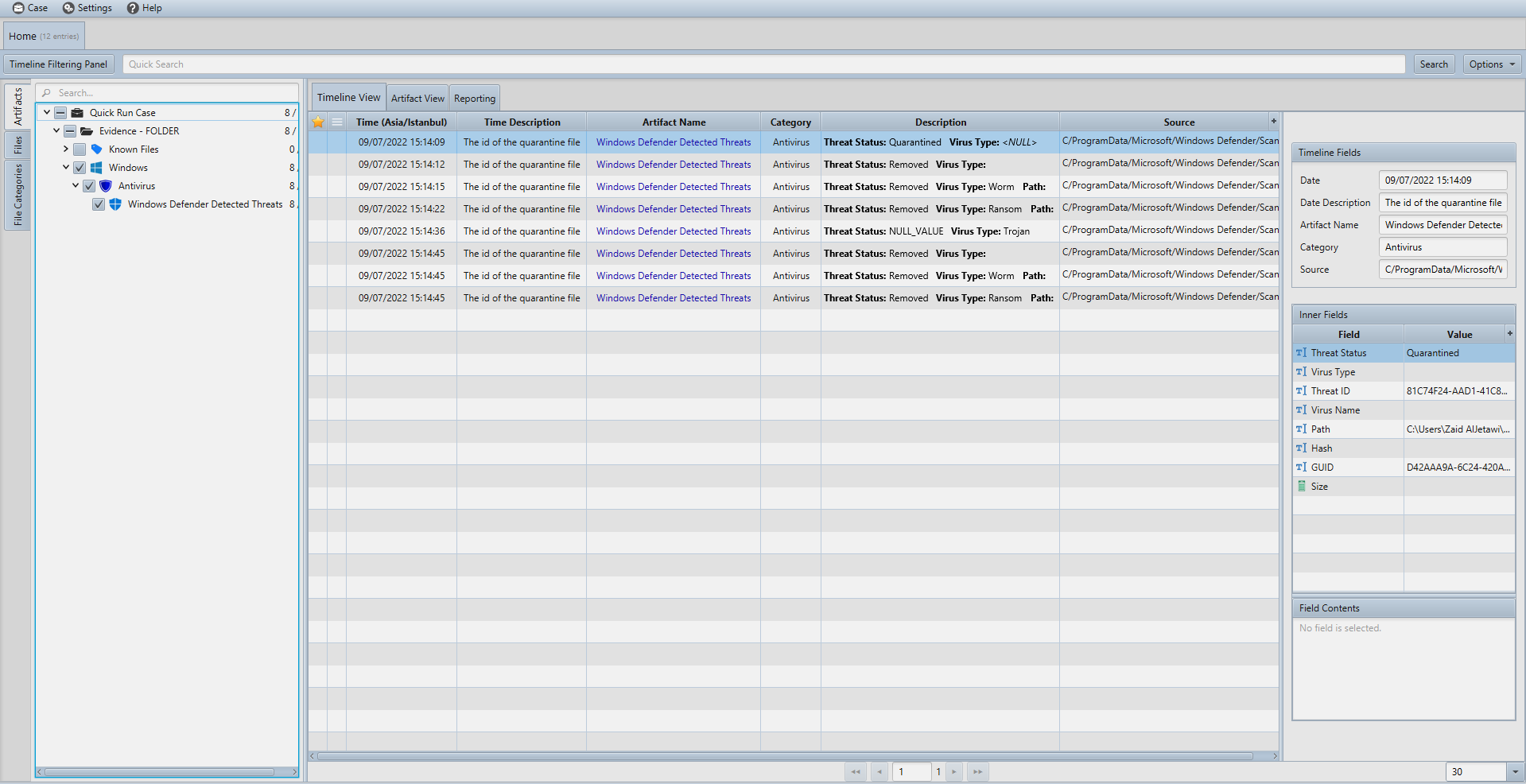 Once ArtiFast parser plugins complete processing the artifact for analysis, it can be reviewed via "Artifact View" or "Timeline View," with indexing, filtering, and searching capabilities. Below is a detailed description of iOS Windows Defender artifacts in ArtiFast.
Windows Defender Detected Threats Artifact
Time - The time the threat was detected.
Threat Status - Represents what action the user or the system took against the threat.
Virus Type - Type of the virus.
Threat ID - The ID of the threat.
virus name - Name of the virus.
Path - Path of the file.
Hash - The hash of the infected file.
GUID - The name of the quarantine file.
Size - The size of the infected file.
For more information or suggestions please contact: [email protected]