ArtiFast Lite
28/05/2021 Friday
ArtiFast Lite is the free version of ArtiFast. This version of ArtiFast does not require license and it enables users to parse and analyze a subset of Windows artifacts which includes:
Windows Event Logs (EVT)
Windows Event Logs (EVTX)
Windows Installed Services (EVTX)
Windows Task Scheduler Tasks (EVTX)
Shellbags
Skype
Chrome
USB Forensics
User Information
Using ArtiFast Lite
This section will discuss how to use ArtiFast Lite to analyze artifacts from Windows machines.

After you have created your case and added evidence for investigation, at the Artifacts Parser Selection Phase, you can select from the following artifacts: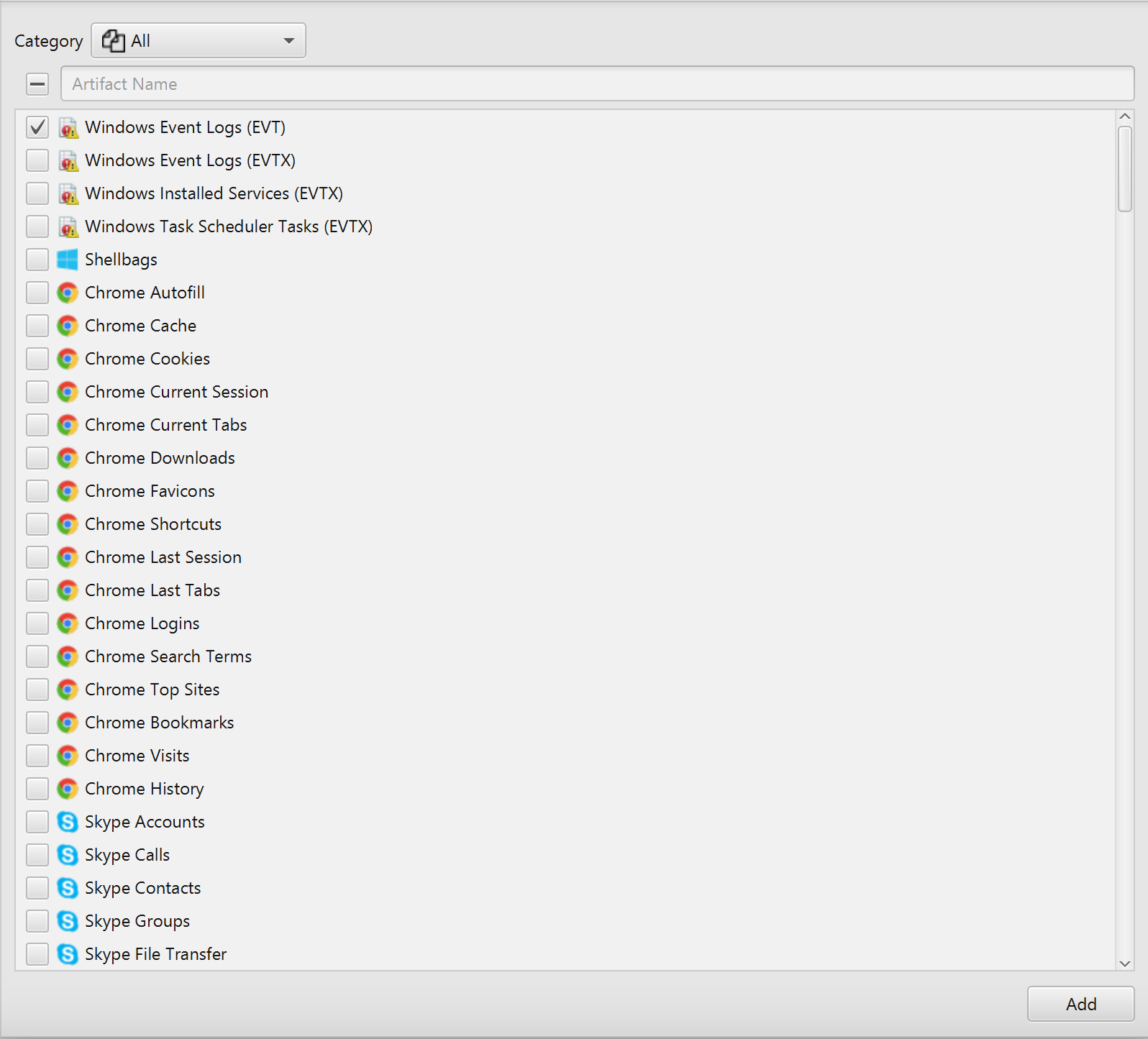 Once ArtiFast parser plugins complete processing artifacts for analysis, it can be reviewed via "Artifact View" or "Timeline View," with indexing, filtering, and searching capabilities. Below is a screeshot for USB Forensics artifact.